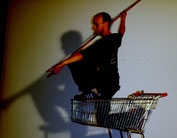 GER: Endlich ist es soweit, die COUP-Seite ist dreisprachig!
Wir werden in unseren COUP-News spannende Infos posten, jeweils in der Originalsprache der Artikel. Viel Spass
ENG: Finally the COUP-Site appears in three languages!
We will post exciting Infos in our COUP-News in the original language of the article. Enjoy
ESP: Finalmente el sitio web de COUP habla en tres idiomas!
Vamos a publicar informationes interesantes en nuestra COUP-News en el idioma original del artículo. disfrutan